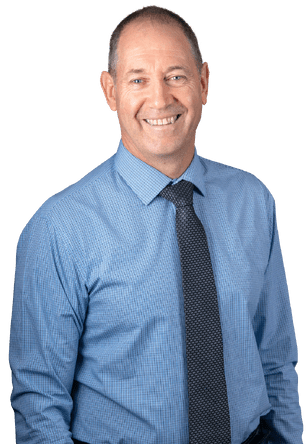 Hi I'm Brett Keatley, Managing Director of Supportnet
I'm personally committed to provide your business the very best IT support, everything my team and I do starts with with our 3 core values.
Quality We deliver outstanding workmanship, every time, guaranteed.
Reliability You can count on us to always be there when you need us.
Trust We're open and honest, "...what if it was our business?... thinking".

Brett Keatley, Managing Director of Supportnet
We had a site fire and complete IT system loss but Brett and the team had us up and running within 24hrs, thanks to a rigorous backup procedure he'd installed. We have been using Supportnet ever since - highly recommended!!
Iain Slight | Managing Director - Solo NZ
Cyber Awareness Training
Take a "proactive approach" and don't let Cyber Criminals coerce and trick you staff to expose your company information and potentially hold you and your company's data to RANSOM!
Train your Staff, our comprehensive Cyber Training program helps your staff identify Phishing email threats.
Cyber Threats: Phishing, Ransomware, Viruses, Malware, Spyware
Don't let them destroy your business!
Get in touch today. Both confidential and experienced, we will discuss with you your requirements and support you from there.
What IT Support best fits your business?
Partnering with Supportnet will free up your valuable time to get on with "Your Business". We are about building strong relationships with our clients and adding value by leveraging the best and latest IT technology and processes available which in turn provide better business profits for your business.
Need Desktop Remote Support?
Remove your frustrations - Let us take over and do it for you!
Specialist IT Solutions
Implementing and maintaining an IT infrastructure for your company can be complex which takes a lot of time, energy and quite often requires technically savvy skills, that are not that common knowledge.
We Work With and For You
Don't know what IT Support you need? Unsure how much IT Support you need? Contact us and we'll sit down with you to discuss your business functions.
Once we understand your business, we can then and work through IT support options, you have control, after all you know your business best, we are there to help you get the most out of your IT.